3rd COMIQ Training School, Practical Course and Annual Meeting | Paris, April 2016
Thank you for very successful 3rd COMIQ Training School in Paris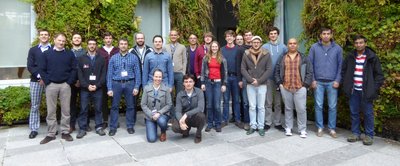 Dates: Tue-Fri 5-8 April 2016
---
Venue

---

The 3nd COMIQ Training School will take place at Laboratoire Kastler Brossel, Université Pierre et Marie Curie, 4 Place Jussieu, 75005 Paris the 5-8th of April.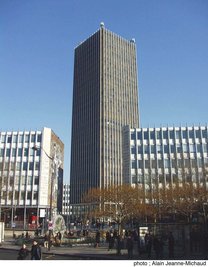 The Advertisement
The advertisement can be downloaded here
---
Registration
---
Internal Registration
Internal participants are already signed up the the event. Please send your travel arrangements to Anne as soon as you have them.
External registration
External participants can sign up for the event here. The fee is 150 EUR and covers coffee breaks and lunch. External participants must take care of travel and accommodation expenses themselves.
---
Program

---
For internal participants in the COMIQ 3rd School, the programme can be found here
For external participants, the programme can be found here
---
School 3
---
Expert topics
Jonathan Home: Methods and concepts in quantum information science
J. Hecker Denschlag: Properties of ultracold gases and interaction with ions
Andrea Simoni: Ultracold collision theory
Winfried Hensinger: Microstructured ion traps and ion trap nano devices
Jean-Philippe Karr: Precision spectroscopy
M. Desouter-Lecomte:Laser quantum control
Complementary skills session by Nicolas Treps
­ 
Practical course 3 by Olivier Dulieu