2017.07.14 | Celia Haldan Voetmann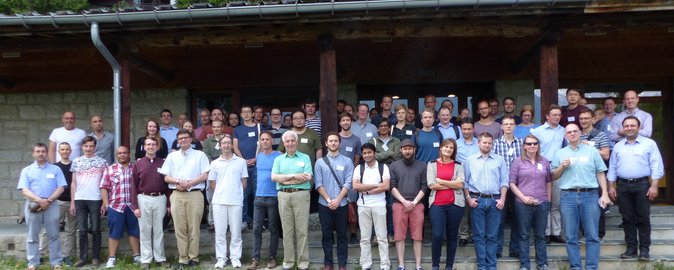 The Final Network Meeting of COMIQ was held 28 May - 2 June under the name: Spectroscopy, Dynamics and Applications of Cold Molecular Ions at Les Houches Physics School, Haute Savoie, France. The meeting was fully booked (70 participants) and had a pleasurable atmosphere in the mountains near Mont Blanc.
As the COMIQ network is coming to an end it was specifically nice to experience how the field of cold molecular ion science is growing into an actual scientific field. The Training Events held within COMIQ from 2013 and forward have had many experts within the field and many of these were also present at the Les Houches Physics School where no less than 27 expert talks were given throughout the week.
All COMIQ ESRs contributed with presentations of their project results as is tradition at the COMIQ events, and they also presented the video production that they have been working on at and in between the COMIQ Training Events 2013-2017.
COMIQ